Small acts of kindness have a giant impact on others.
Caring and generous individuals like you represent the spirit of tikkun olam (to heal the world). Your generosity makes a meaningful difference in the quality of life for those we serve. There are many ways for individuals, companies, foundations and organizations to contribute to Wexner Heritage Village. We take pride in recognizing our donors in electronic and print materials and enjoy keeping you updated on the ways your generosity is helping to fulfill our mission.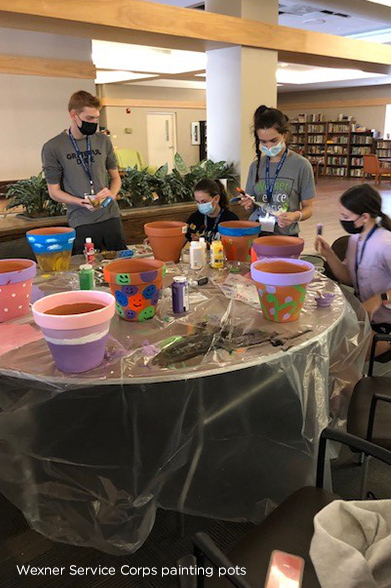 Volunteer Program
Our volunteer program at Wexner Heritage Village is another way we provide compassionate caring to those we serve. There are many volunteer opportunities to make a difference in the lives of our patients, residents and their families:
Bereavement support
Sitting vigil
Patient support
Spiritual support
Reading to patients
Administrative work
Music and more!
To learn more about volunteer opportunities or to get started, please contact Rabbi Deborah Lefton, Director of Spiritual Care, at 614-559-0331 or dlefton@whv.org.
To apply to become a volunteer, fill out the application linked above and submit the form below.