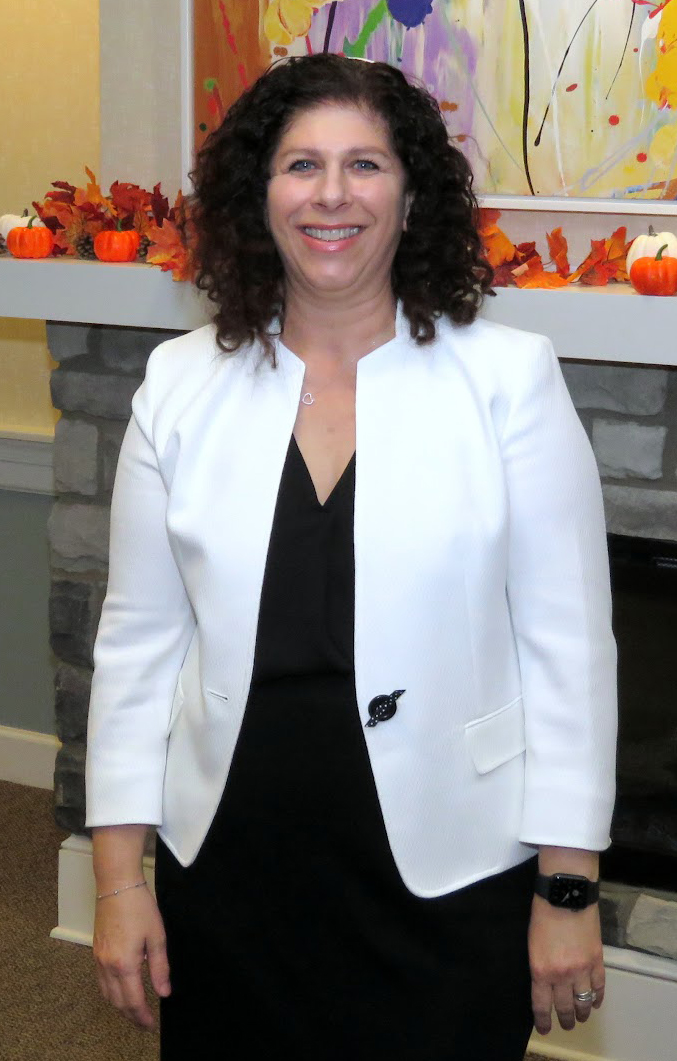 Rabbi Debbie Lefton
Rabbi Debbie Lefton serves patients, residents, and their families across Wexner Heritage Village and believes in the importance of every moment. An integral part of the central Ohio Jewish community for more than two decades, Rabbi Lefton came to Wexner Heritage Village from Temple Beth Shalom in New Albany, where she conducted services, taught, counseled, and officiated life cycle events. Prior to that, she was an assistant rabbi and religious school director for Temple Israel in Columbus.
Ordained at Hebrew Union College in Cincinnati in 2001, Rabbi Lefton earned a master's in theological studies from the Harvard Divinity School in 1995, with a concentration in the Hebrew Bible. She did her undergraduate studies at Hobart & William Smith College, graduating with a Bachelor of Arts degree in religion in 1992.
Rabbi Lefton serves the Wexner Heritage Village community in a variety of ways.  She is the director of the Spiritual Care Program, leads services and ensures a vibrant Jewish life for our Jewish residents and their families. She also oversees the volunteer program connecting volunteers to engaging service opportunities with our seniors. Additionally, Rabbi Lefton participates in the Zusman Hospice program, supporting patients and families as well as educating the team on Jewish customs and prayers at the end of life. Outside of the WHV campus, Rabbi Lefton serves the unaffiliated Jewish community in times of need and supports our community members in a variety of ways.
Rabbi Lefton is a member of the Columbus Board of Rabbis, the Central Conference of American Rabbis, the National Council of Jewish Chaplains and serves on the board of OSU's Chaplaincy Committee, teaching care providers about customs in serving Jewish patients.
"I treasure the ability to help people during times of stress and joy and to help them feel a level of trust in G-d that is hard to fathom," Rabbi Lefton said. "Whether it is a still voice inside or G-d felt through prayer, G-d is near in times that we do not even know. These moments are filled with kedushah – holiness – and make us thrive as human beings."