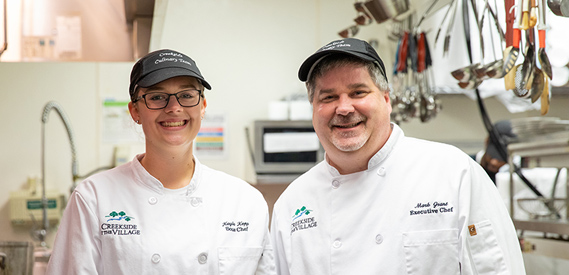 Cooking with Chef Mark: Ohio Strawberries
Join Chef Mark for a cooking demo lunch & learn, celebrating Strawberry Season with local strawberries
Led by Chef Mark Grant, Culinary Institute of America trained and former Executive Chef of Lindey's, and sous chef Kayla Kopp.
Chef Mark will demonstrate how to make strawberry jam, a strawberry grilled chicken salad with balsamic dressing and chocolate covered Strawberries.
Date: Tuesday, June 28
Time: 12:00-1:00pm
Location: Creekside at the Village
Lunch will be provided
All Creekside cooking is certified kosher.
R.S.V.P

to Ana at astroble@whv.org or 614-384-2271